Come Hell or High Water: The Battle for Turkey Creek
VISIT THE FILM'S WEBSITE: ComeHellorHighWaterFilm.com
Come Hell or High Water: The Battle for Turkey Creek follows the painful but inspiring journey of Derrick Evans, a Boston teacher who moves home to coastal Mississippi when the graves of his ancestors are bulldozed to make way for the sprawling city of Gulfport. Over the course of a decade, Derrick and his neighbors stand up to powerful corporate interests and politicians and face ordeals that include Hurricane Katrina and the BP oil disaster in their struggle for self-determination and environmental justice.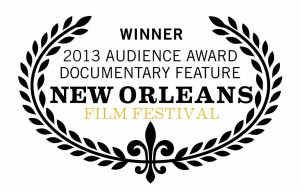 "This intimate film tells a gigantic story —
about race, about power, about so-called development. But it is also a saga of community, resilience, resistance, and hope. It's about everything that matters in our society."

— Bill Bigelow, Rethinking Schools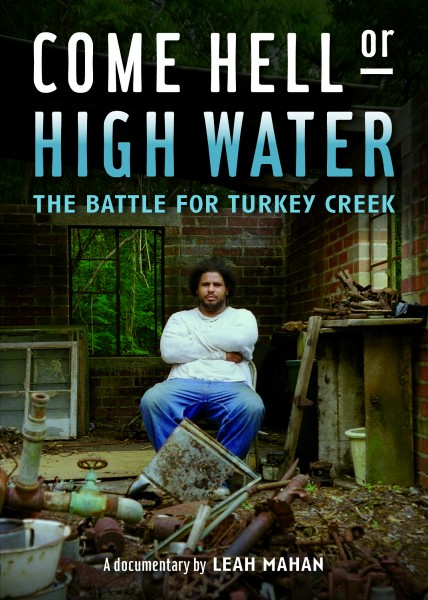 Filmmaker Leah Mahan worked on the documentary for a dozen years and was invited to collaborate with world-class creative advisors as a fellow at the Sundance Institute Documentary Editing and Story Lab. Come Hell or High Water won the Audience Award for Documentary Feature when it premiered at the New Orleans Film Festival in October 2013. A sneak preview hosted by the Reel Power project was held that month at Power Shift, a national gathering of 8,000 youth leaders held in Pittsburgh.
Find news, including air times on America Reframed and international events with the American Film Showcase, on ComeHellorHighWaterFilm.com.

Come Hell or High Water: The Battle for Turkey Creek is a co-production of Zamler Productions, LLC and the Independent Television Service (ITVS), produced in association with Mississippi Public Broadcasting, with funding provided by the Corporation for Public Broadcasting (CPB). The film was also supported by the W.K. Kellogg Foundation, Sundance Institute Documentary Fund, Chicken & Egg Pictures, Berkeley Film Foundation, Just Media Fund, Winograd-Hutner Family Fund, Nu Lambda Trust, LEF Moving Image Fund, Fleishhacker Foundation and individual donors.
DVDs are available through Bullfrog Films (800) 543-FROG (-3764). Begin your online order on the Buy the film page on ComeHellorHighWaterFilm.com to receive a small discount.
Tax-deductible contributions to support the outreach and engagement campaign for Come Hell or High Water: The Battle for Turkey Creek can be made to the Center for Independent Documentary.